OpenPayment spun off from eStorm corp, which is the no.1 credit card terminal provider to the financial network providers in Korea. With understanding about the payment terminal, we started to develop the mobile app-based terminal providing a tap-based user experience.  
Our mission is to provide "Convenience and Security Together". We believe in simplicity, therefore our products are designed with a minimalistic approach to provide our customers with a safe and convenient experience. 
OpenPayment SDK is the first product in our line up.
Technology should always be designed with convenience and security in mind.
John Woo has researched and developed human-oriented technologies related to cyber-security for over 20 years in South Korea. He strives to find a balance between usability and security. John has developed a number of key technologies including AutoPassword which is a mutual authentication technology, FilingBox which is a fundamental ransomware prevention storage technology, and a mobile payment technology, called OpenPayment. 
He has won prestigious industry awards, including the Ministry of Science and ICT, the Ministry of Industry and Energy in Korea, and nominated as a finalist for major global awards, including London Fintech Innovation Awards and the Tokyo NTT DATA Innovation.

DualAuth, which is the online mutual authentication technology provider, made a strategic partnership to deliver mutual authentication technology into the fintech market. 
It has already gained a lot of large enterprise customers and government agencies.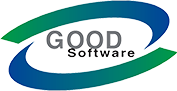 OpenPayment passed the Good Software Certification functional test, inter-operational test, validation test and has been selected for government procurement products in Korea.
Seoul

Address
130 Digtal-ro,Suite 1311, Gumchon-gu Seoul 08589
Phone
+82 (2)6925-0471